Flying Tigers Bear
In his hat and bomber jacket Captain Bear looks like he is prepared to do battle in his exquisitely carved biplane and score a direct…smile on any child's (or adult's) face.
Shop Now

Wing Bottle Holder
Sweet or dry, red or white, the mission of the Helicopter Wine Glass and Bottle Holder is sure to deliver a smile on your guests faces.
Shop Now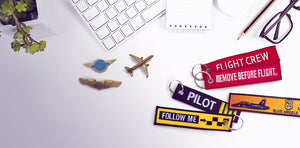 Pins, Patches and Keychains
Every pilot—or aspiring pilot—deserves some bling. From pilots' wings and classic aircraft pins to a broad selection of "Remove before flight" key fobs—demonstrate or share your aviator spirit.
Shop Now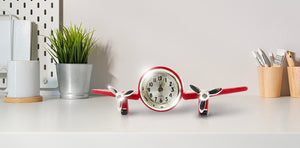 Clocks
Functional and decorative, our selection of aircraft inspired clocks make a practical, decorative, aviation-themed addition to any desk, mantel, or bedside table.
Shop Now