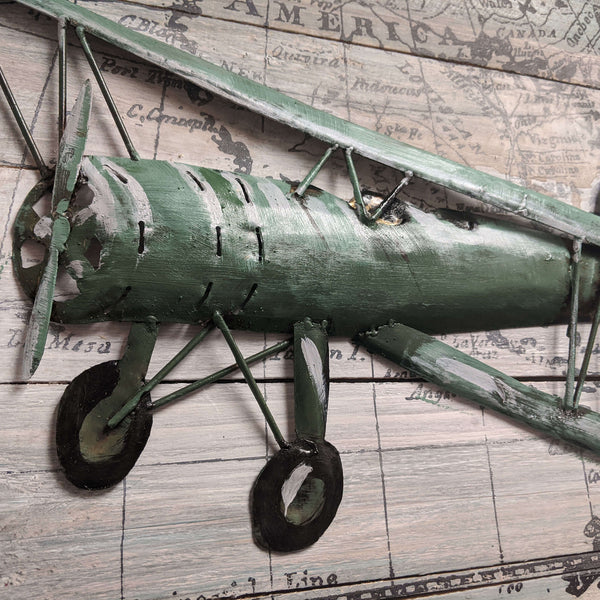 World Traveling Airplane #3 24" x 16" Solid Pine Wood & Metal 3D Art
A biplane in itself is a work of art. This mixed-media piece, called World Traveling Airplane #3 celebrates the golden age of biplanes and early aviation exploration.

The piece shows a beautiful green biplane flying west against a vintage map of the Americas. The plane is made from metal and the backdrop is solid pine. This is the third in a series of similar works by the same artist. It measures 24" x 16".

If you're a world traveler, or if you desire to become one, buy this piece to remind you of what, important in your life.