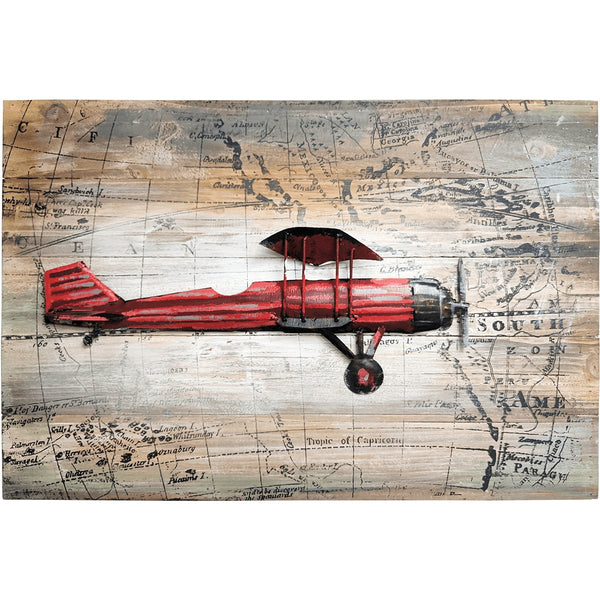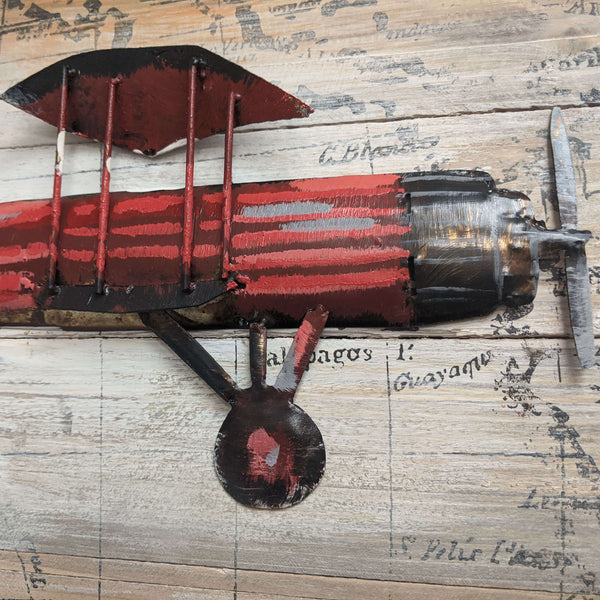 World Traveling Airplane #1 24" x 16" Solid Pine Wood & Metal 3D Art
This mixed-media artwork is sure to evoke a sense of wanderlust and a desire for international exploration. World Traveling Airplane #1 shows a rustic red biplane in profile soaring across a tea-colored antique map of the Americas.

The biplane is made from metal and the map appears on solid pine wooden boards. The materials combine to form a piece that is more compelling than if the artist would have chosen just one media. This is the first piece in a collection of aviation-themed works by the same artist. It measures 24" x 16".

If you like to fly -or even if you just like to travel -the art in your home should show it. Buy this beautiful piece and let the world know who you are.