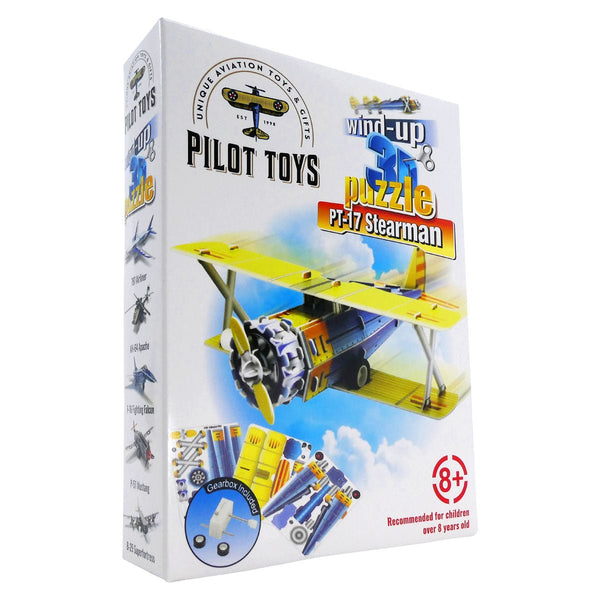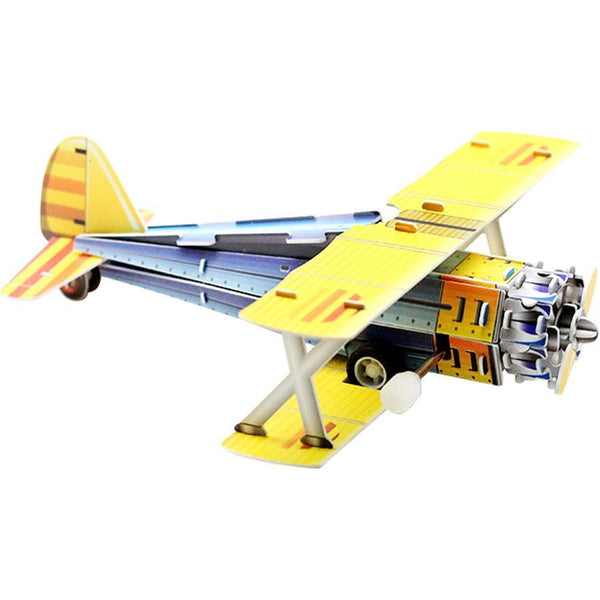 PT-17 Stearman Wind-Up 3D Puzzle
Encourage a child to appreciate class and sophistication, even when it comes to planes, with this Wind-Up 3D Puzzle of a vintage PT-17 Stearman biplane.

With its radial engine and vibrant color scheme, this PT-17 is proof that they Don't make things like they used to. Riding a current of nostalgia, your kid will be barnstorming across the house.He or she will relive the glory days when early aviators braved the elements in open cockpits and a pair of goggles. The plane includes a wind-up gearbox, and is best for children ages 8 and older.

There, just something charming about biplanes. Charm a child you know with this PT-17 Wind-Up 3D Puzzle from Pilot Toys.