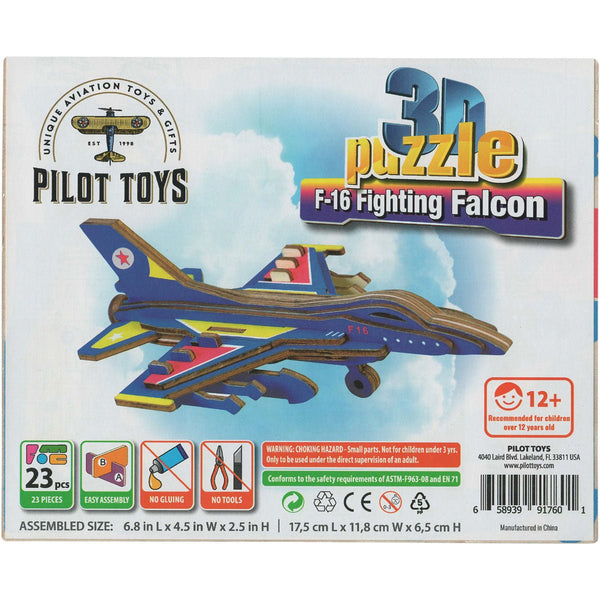 F-16 Fighting Falcon 3D Puzzle
Stimulate both the creative side and the logical side of a child, brain with this F-16 Fighting Falcon 3D Puzzle. This toy engages children in hours of meaningful play as they must first build the colorful plane and can then fly it endlessly around the house.

The F-16 is made from durable 2D pieces that stack and interlock to form the 3D structure.

Get your kid to put the mindless electronics down. Buy this 3D puzzle and watch him or her become captivated by the opportunity to build something in real life.