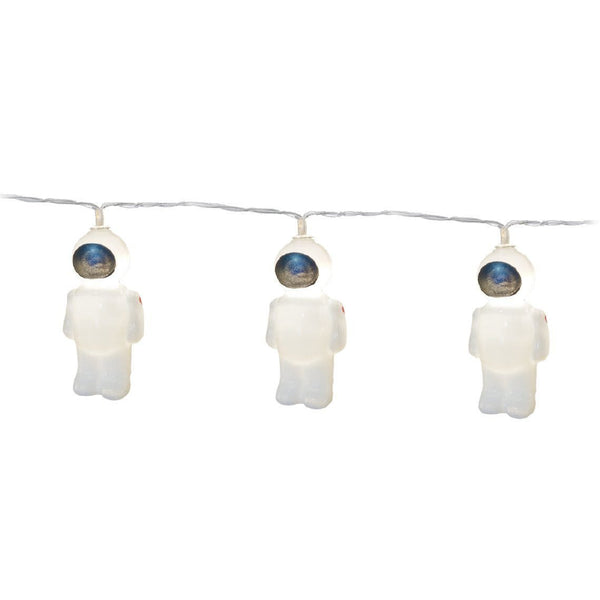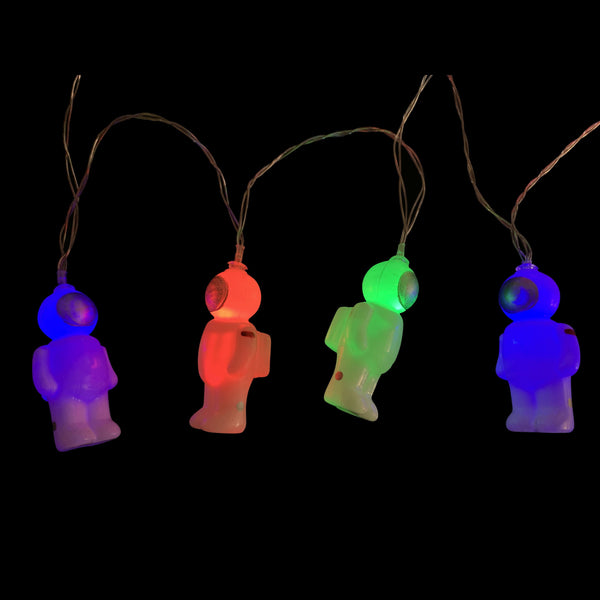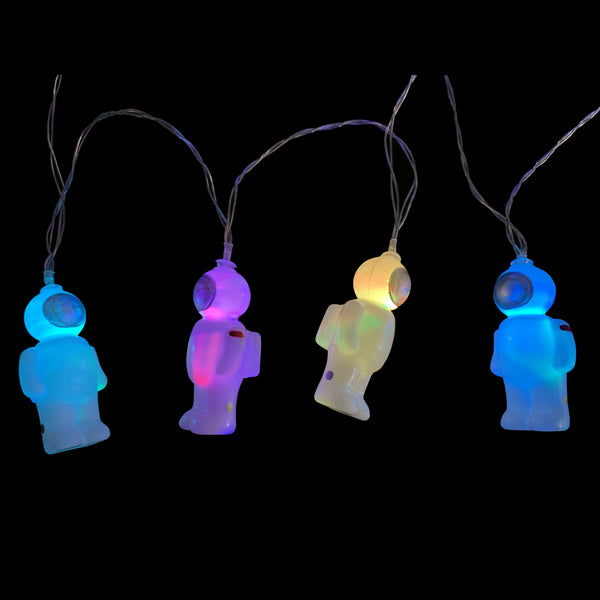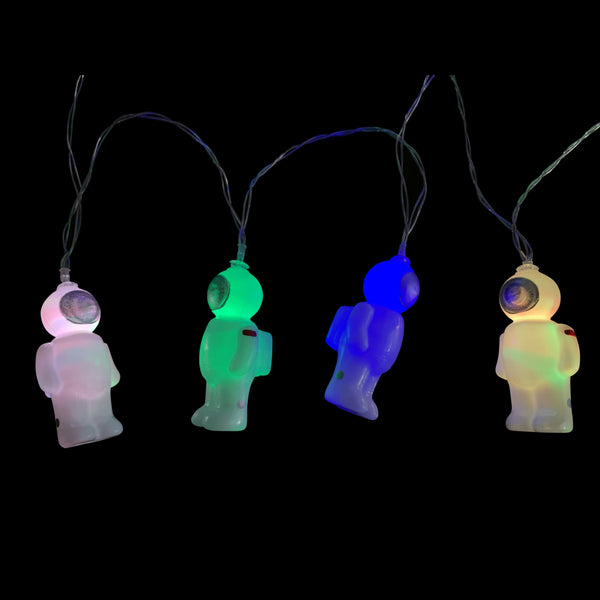 Astronaut Battery Powered Color Changing String Lights
Ever dream of being an astronaut? Hang our string of ten color-changing spacemen over the foot of your bed and who knows where your dreams will take you.
Suitable for holiday lights in any space and time; even as a gift for a casual space enthusiast. It is perfect for a Space-themed party for a fledgling astronaut, or an out-of-this-world accent for the holiday tree. Use it any time you want to decorate with a go boldly theme. Battery powered, so you are not tethered to the mother ship. A sure conversation starter at the home or office holiday party.
Length: Approximately 65 in.
Astronauts: 10, each 3.1 in. tall
Astronaut Spacing: Approximately 6 in. apart
Lights: Type 5 multi-color
Each Astronaut changes color independently
Packaged in a colorful, sturdy PVC box