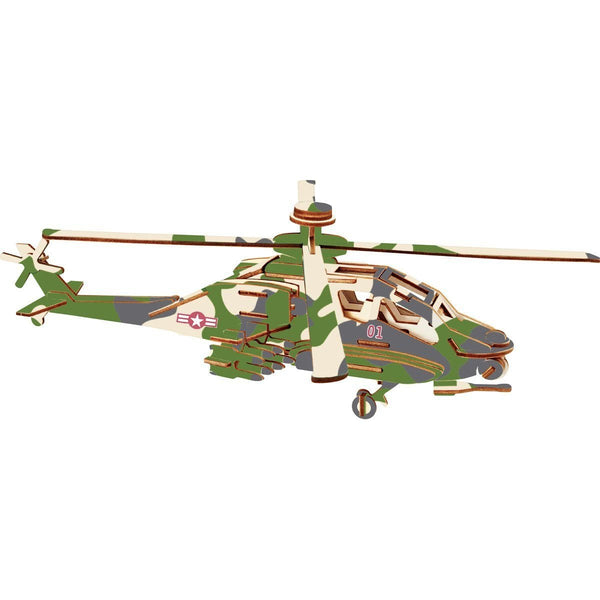 This AH-64 Apache 3D Puzzle is so realistic that it comes with a camouflage paint job, Hellfire missiles and an M230 chain gun.

Its 2D pieces lock together to form a 3D shape. The puzzle is made from quality materials for years of enjoyment.

The Apache helicopter represents American firepower as much as any other piece of equipment in the military. Buy this rotary wing aircraft and let your child take it for a spin.